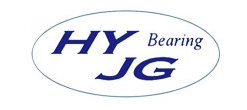 Dalian HuaYang JingGong Bearing Manufacturing Co.,ltd.
SMS code login
Get SMS verification code
Warm tip: the unregistered mobile phone number will be automatically registered when you log in, and you have agreed to the user agreement on behalf of you.

Production workshop
Dalian Huayang Jinggong Bearing Manufacturing Co.,ltd has its own Nitrogen protection bath bainite heat treatment production line since 2008.Nitrogen protection is to eliminate the decarburized layer .Special heat treatment make bearing structure more stable and can achieve HRC plus or min 1 degree.
Copyright:Dalian HuaYang JingGong Bearing Manufacturing Co.,ltd.
Sitemap